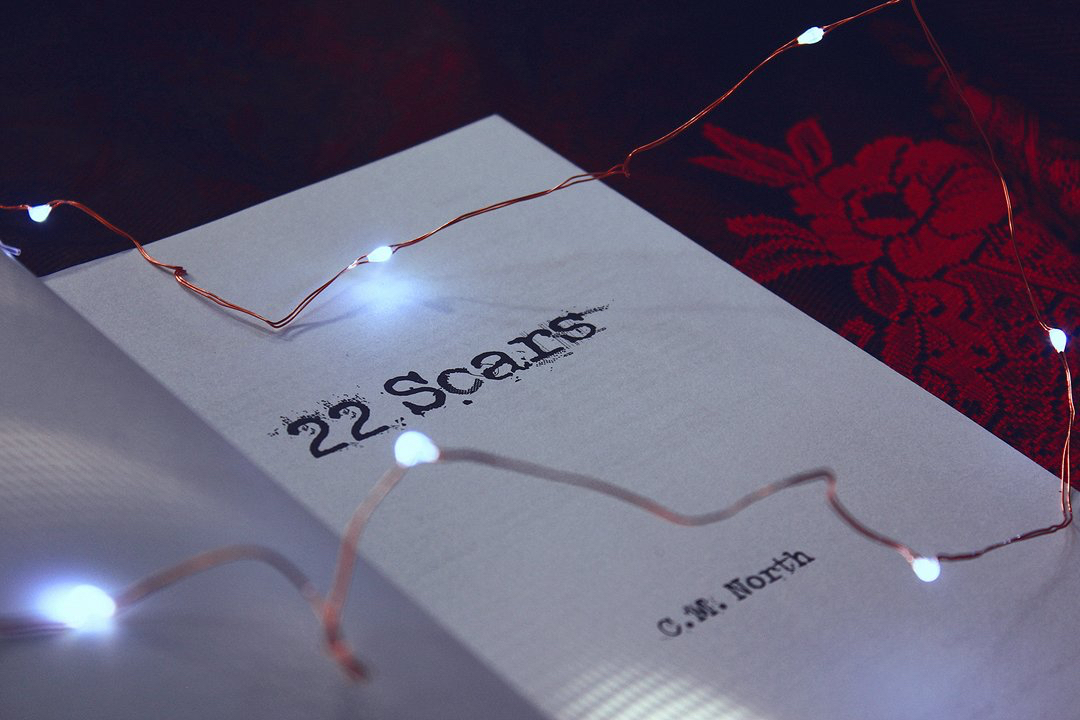 Raised with apathy and spite, Amy's life is a monotonous drone of deep despair, broken only by coffee and nights out with her best—and only—friend. She battles depression daily, fighting to keep her sanity in a world that, to her, is set on destroying her soul.
Her future is bleak, overcast with shadow and doubt; her past harbors terrible secrets that even those closest to her couldn't begin to guess. When tragedy strikes someone she holds dear, will she succumb to the crushing weight of despair, or will she find the strength to fight—to live?
The Story Behind the Story
On my first trip to New York City in 2005, I visited iconic locations such as Washington Square Park and Greenwich Village, and fell in love with the gothic architecture and the eccentricities of the people who live there. I knew right away that, had I lived there as a teenager, I would have been one of the gothic kids hanging out on a street corner, walking through dead leaves in parks, and sneaking underage into nightclubs.
So was born the opening scene of "22 Scars", which in all the iterations and edits the novel has been through, has remained steadfast.
The story of a depressed teenage girl is, perhaps, nothing out of the ordinary; there are countless books dealing with similar subjects in the world. What was important to me, however, was to capture the utter numbness and sense of loss that accompanies depression - not just to glamorize the self-harm and suicidal ideologies that crop up in so many other stories.
In many ways, "22 Scars" is my story; what Amy suffers is my depression. What her parents suffer is my reality. The raw authenticity comes from a deep well of personal experience, and putting it to paper was a long, but rewarding, challenge. In the end, I only hope that as you read it, you find an understanding of the true meaning of depression.
In November of 1997, two young men make a suicide pact. That night, one of them dies. On the stereo - the song "Where I Go" by infamous rock band, The Broken.
So begins the downward spiral of five childhood friends - Malcolm, Eddie, Heather, Hayley and Johnny - whose only dream was to make music that reflected their thoughts, feelings and emotions. From the origins of the band in suburban New Jersey to their bleak future as social pariahs, "The Broken" follows the band members as they try to come to grips with the realities of stardom, fame, and emotional trauma.
Who is responsible when art begets tragedy? Who should suffer, when suffering is in the nature of the music?
Who is ultimately to blame for suicide?
The Story Behind the Story
When I first started writing "22 Scars", it never occurred to me that I would want to write more about mental illness and depression. The story of a suicidally depressed teenage girl took a toll on me as I wrote it, and I thought that it would encompass all of what I had to say.
I couldn't have been more wrong. Whilst "22 Scars" takes on teen depression, self-harm and suicide, I realized that there were a great number of topics that weren't really touched on - the effect of music on mental wellbeing, for example, which to me is an essential component of mental health.
Growing up as a musician, it was always my dream to be in a band. I wondered what it would be like, touring the world and recording songs that meant everything to me. And the music I listened to during that period was fundamental to my state of mind - the darkness, the despair and the misery of emotional rock and metal was the soundtrack to my youth.
This aspect of growing up - the influence of music on emotion - was something I knew I needed to write about. And being me, there was only one way to do it: in the context of a terrible tragedy. So came into being the story of "The Broken", a tale of broken music, broken humans, and broken hearts.